RustStop RS-5
24 Hour Protection for your car, 4WD, ute, truck, bus etc.
100% of Metal Protected inside and out, where sprays cannot reach
Separate Two-Channel Output gives intelligent protection where you need it most
Combines two proven technologies making it effective in all conditions
Buy Now

QUALITY GUARANTEED
We believe in the quality of our product so offer a worldwide 10 year replacement warranty on the control module. If your system goes faulty during this period, we will send you our a new model for old.
Register Warranty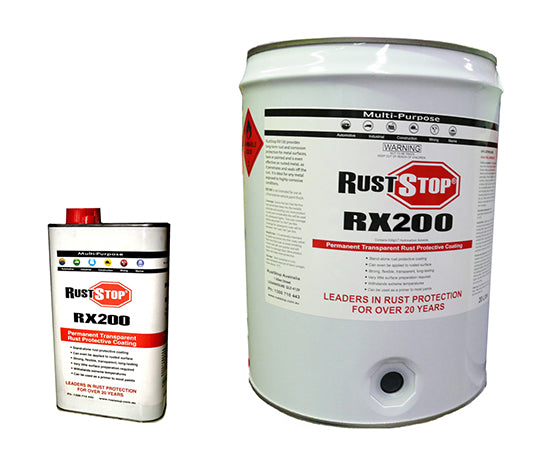 RustStop RX200
Forms a strong, flexible, transparent protective coating.
Very little preparation required.
Standard use as a stand-alone protective coating, no painting required.
Also suited as a protective coating over painted surfaces.
Can also be applied to bare metal as a paint primer.
Ideal for automotive, industrial, marine and general use.
Non-conducting.
Long-Term protection.
Will dramatically reduce corrosion from electrolysis
More RX200 Information
RustStop RS-5 Commercial
Commercial Electronic Rust Protection with extra heavy duty output for protection of large vehicles, equipment and structures.
Mining Vehicles, Extreme use Commercial Vehicles, Earth Moving, Cranes, Farming, Structures and more….
More Details